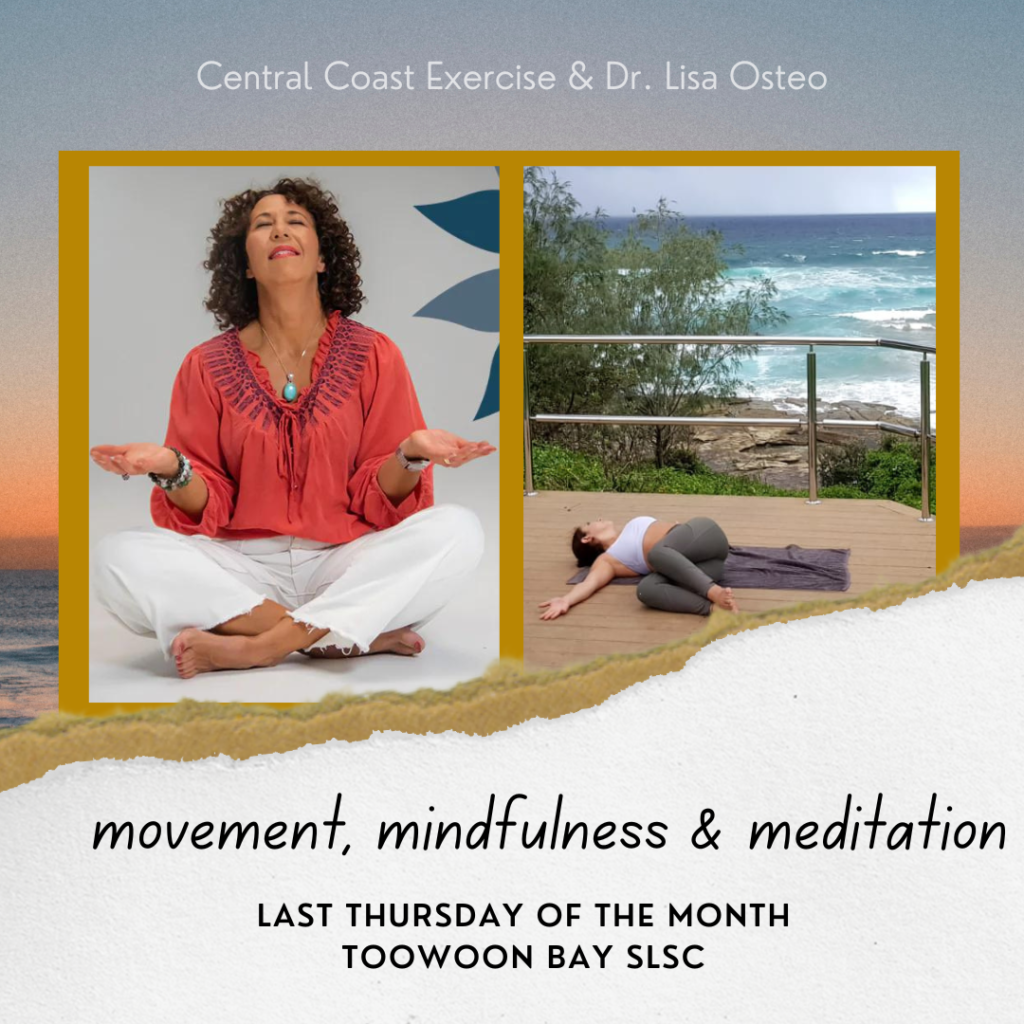 Sunset Movement, Mindfulness & Meditation
Last Thursday of the month at Toowoon Bay SLSC
Join Central Coast Exercise and Dr Lisa Vaughan for a beautiful evening of relaxation for brain and body. 
The session starts with an introduction to mindfulness; the benefits of regular practice and the science behind how and why it works. This will be followed by a 30 minute light stretch/movement class, aiming to relieve physical tension and create space within the body. Culminating in a 45 minute guided meditation, with a focus on mindfulness and relaxation. 
Occur the last Thursday of every month – see a list of dates/times and click the button below to book.
Dr.(Osteo) Lisa Vaughan
Dr(Osteo) Lisa Vaughan is an Australian trained Osteopath practicing for over 29 years in clinical practice.
Her passion has included lifelong learning and how lifestyle choices, genetics and mindset affect ones overall health and wellbeing. Hence further training in Mindfulness Training (accredited Mindfulness and Meditation Teacher) and DNA testing (Fitgenes Accredited Practitioner).
Lisa has a passion for lifelong movement and strength and resistance training for health and vitality especially as one ages.
Her approach in practice and two favourite mantras are that "The body cannot heal when in a state of stress" and "Move Breathe Believe" .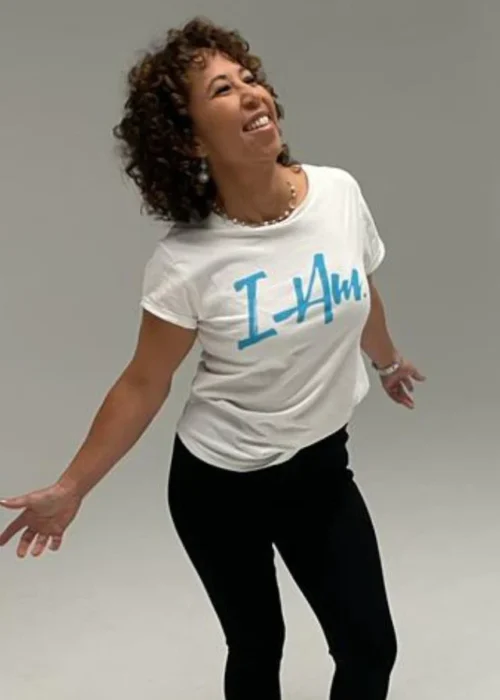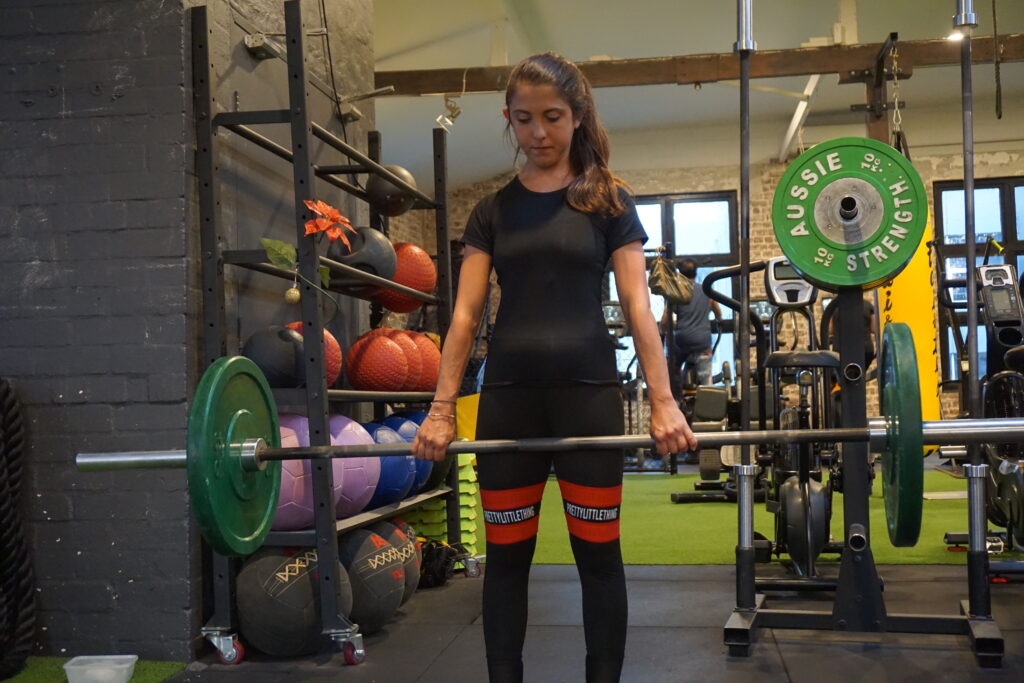 Roslyn Forman
A Personal Trainer and Clinical Pilates Instructor from the north of England, Roslyn worked across a range of gyms and studios in the UK before moving to Australia in 2017.
In studios and clinics throughout Sydney and the Central Coast, Roslyn gained significant experience in exercise prescription, specialising in the healthily ageing community. She is a CETI accredited Advanced Cancer Exercise Specialist and has completed Neuroplasticity in Parkinson's Training Certificates with PD Warrior.
Roslyn's aim is to get her clients to learn to love movement for movement's sake, and to find fun and joy in the process – as well as in the end goal.